Be the TRADEMARK of Originality
Mark includes a device, brand, heading, label, ticket, name, signature, word, letter, numeral, shape of goods, packaging or combination of colors or any combination thereof.
A trademark (popularly known as brand name) is a mark capable of being represented graphically, which distinguishes the goods or services of one person from those of others and may include shape of goods, their packaging and combination of colors. It is a visual symbol which may be a word, signature, name, device, label, numerals or combination of colors used by one undertaking on goods or services or other articles of commerce to distinguish it from other similar goods or services originating from a different undertaking. It should be used or proposed to be used in relation to goods or services for the purpose of indicating or so as to indicate a connection in the course of trade between the goods or services and some person has the right to use the mark with or without identity of that person.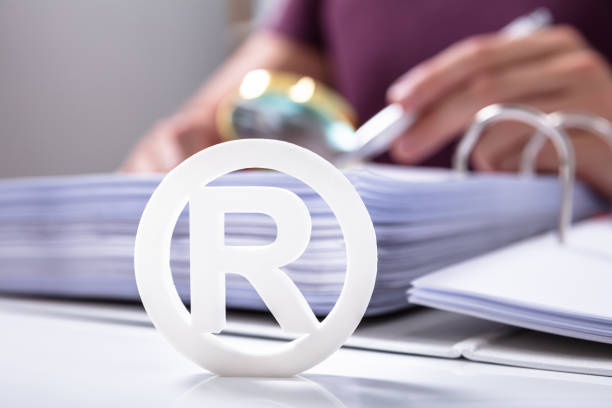 It identifies the goods or services and their origin.
It guarantees their unchanged quality.
Its advertises the goods or services.
It creates an image for the goods or services.
HOW TO SELECT A TRADEMARK?
If it is a word it should be easy to speak, spell and remember. The best trade marks are invented words or coined words. Selection of a geographical name should be avoided. No one can have a monopoly right on it. Adopting laudatory word or words that describe the quality of goods (such as best, perfect, super etc.) should be avoided.
WHAT ARE THE DIFFERENT TYPES OF TRADE MARKS AVAILABLE FOR ADOPTION?
The following are the various types of trade marks available for adoption.
1. Any name (including personal or surname of the applicant or predecessor in business or the signature of the person), which is not unusual for trade to adopt as a mark.
2. Any invented word or any arbitrary word or words, not being directly descriptive of the character or quality of the goods or service.
3. Alphabets or numerals or any combination thereof.
4. Devices, including fancy devices or symbols.
5. Monograms.
6. Combination of colors or even a single color in combination with a word or device.
7. Shape of goods or their packaging.
8. Marks constituting a 3-dimensional sign.
9. Sound marks when represented in conventional notation or described in words by being graphically represented.
WHY TO REGISTER A TRADE MARK?
The right to proprietorship of a trade mark may be acquired by either registration under the Act or by use in relation to particular goods or services. Trade mark registration is prima facie proof of proprietorship of the mark. The registration of a trade mark confers on the registered proprietor of the trade mark the exclusive right to use the trade mark in relation to the goods or services in respect of which the trade mark is registered and to obtain relief in respect of infringement of the trade mark in appropriate courts. The exclusive right is, however, subject to any conditions entered on the register such as limitation of area of use etc. Where two or more persons have registered identical or nearly similar mark (due to any special circumstances) such exclusive right does not operate against each other. While registration of a trade mark is not compulsory, it offers better legal protection for action for infringement. No person shall be entitled to institute any proceeding to prevent infringement or to recover damages for the infringement of an unregistered trade mark.
WHAT IS THE DURATION OF A TRADE MARK REGISTRATION?
The term of a trade mark registration is for a period of 10 years. It can be perpetual if renewal is made once in a period of every 10 years.
WHAT ARE THE REMEDIES AGAINST INFRINGEMENT OF A REGISTERED TRADE MARK?
Civil remedies are available to the registered proprietor of a trade mark for unauthorized use of his trade mark or its imitation by a third party. It is enough if the infringed trade mark is identical with or deceptively similar to the trade mark in question. No further proof is necessary either to establish that the use of the trade mark in question is likely to deceive or cause confusion on the part of the public (this will be presumed by the Court) or is likely to cause injury or damage to the proprietor's goodwill. Civil remedies available are by way of damages, injunction, account of profits, delivery for destruction of infringing goods or material etc. In civil cases, court can give interim injunction without notice to the other party. Usually, court gives a direction where a commissioner is appointed by the court who is empowered to conduct a search of the offender's premises and forfeit the infringing goods or material. Criminal remedy by way of seizure of the infringing goods or material is also available. Further, infringement is a criminal offence which is cognizable, non-bailable and triable by a Magistrate of First Class. A police officer not below the rank of a sub inspector can arrest the offender without warrant or order from the court and conduct search of his premises without prior authorization of a court. The offence, if proved, carries a minimum sentence of imprisonment of 6 months which may extend up to 3 years and a minimum fine of Rs.50,000/- which can extend up to Rs.2.00 lakh. Enhanced penalty is provided for in case of second and subsequent convictions.
WHAT SAFEGUARDS ARE TO BE TAKEN BY THE REGISTERED PROPRIETOR OF A TRADE MARK?
To protect his rights, a registered proprietor of a trade mark should use and renew the trade mark regularly and in time. If others misuse the trade mark, he should file a suit for infringement and also take criminal action.